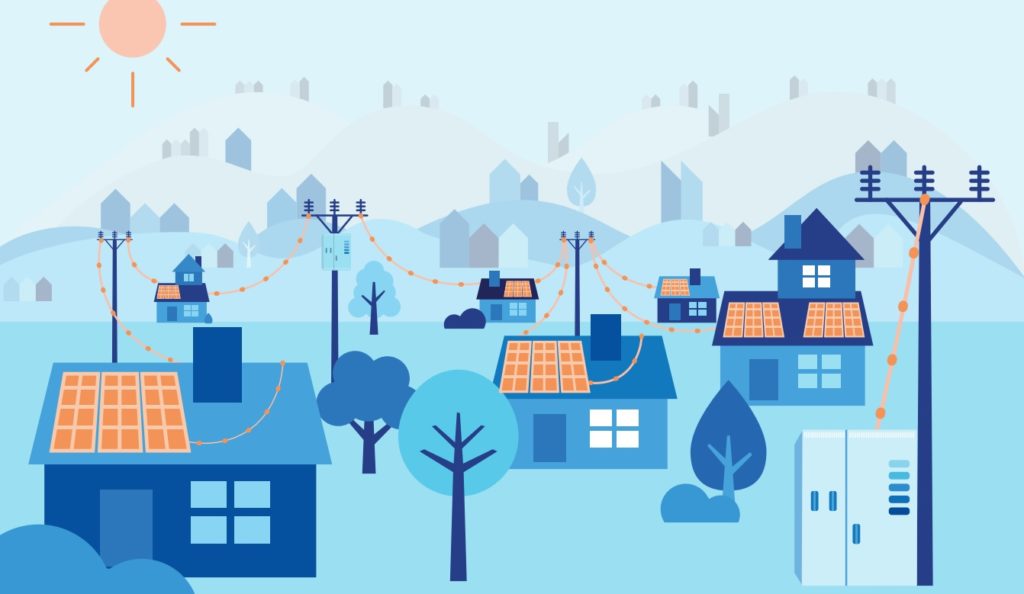 Community members in the Maldon area are invited to come and learn more about a new community battery to be installed in the town by electricity distributor Powercor next year.
Powercor will host a community information on 29 November to provide residents an opportunity to speak with energy experts about the battery, which will support more solar exports, maintain reliability and reduce carbon emissions.
The battery is being supported by a $500,000 Federal Government grant under the Community Batteries for Household Solar program.
The 90kW/270kWh battery, to be located in central Maldon, is designed to support greater reliability, soak up excess rooftop solar generation and supply up to 50 nearby properties during peak periods for up to three hours.
Powercor Senior Engineer Farshad Charmchi said the battery would be an exciting addition to the town's electricity network.
"This battery will help keep locally generated solar local, allowing around an additional 100,000 kWh or solar exports each year," Mr Charmchi said.
"This means more homes and businesses can export their solar into the network, where it can now be stored and used when it's needed most."
Federal Member for Bendigo Lisa Chesters said she was glad to see progress being made on this important community project.
"Labor made this commitment before the last Federal election, and I'm proud to be part of a Government that is delivering this important renewable energy project that will help the Maldon community power itself," Ms Chesters said.
Maldon community member and former Neighbourhood Centre Coordinator Amy Atkinson encouraged people to come along to the information session.
"The Maldon community is looking forward to hearing more about how the battery will operate, and what benefits there may be for the town," Ms Atkinson said.
Powercor is working with the Maldon community and Mt Alexander Shire Council during the design and construction process, including artwork. Powercor recognises Dja Dja Wurrung as the Traditional Owners of Maldon and is working in partnership with DJARRA (Dja Dja Wurrung Clans Aboriginal Corporation).
Construction will begin next year and the battery is expected to be operating in early 2025.
Maldon battery community information session
When: 10am – 12pm, 29 November 2023.
Where: Front of the Maldon Community Centre, 6 Frances Street, Maldon.
Cost: Free