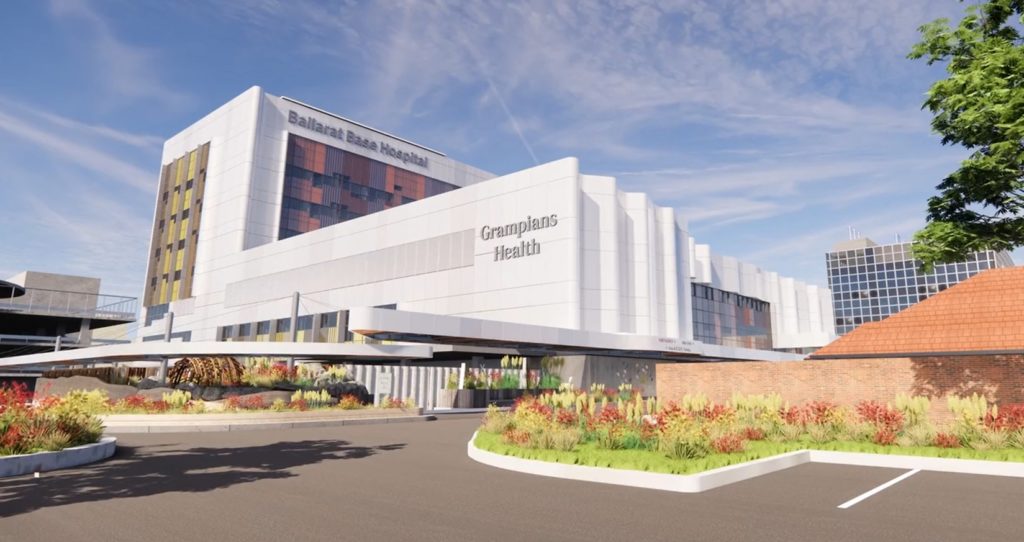 Powercor will more than triple the capacity of Ballarat Base Hospital's power supply as well as improve the local surrounding network to support more domestic rooftop solar, electric vehicles and other technology as part of a major electrical infrastructure upgrade.
Crews will conduct work to boost the hospital's power supply from 2.9MVA to 9.3MVA of capacity, enough to power the new central energy plant and support services building as well as the new multilevel tower which includes a new emergency department, a women and children's hub, state-of-the-art theatre suite and an extra 100 inpatient and short stay beds.
The work, which begins this week, will involve upgrading existing powerlines, installing new underground cables, replacing switches, and replacing more than 190 poles in Ballarat's CBD, Lake Wendouree, Soldiers Hill, Black Hill, Newington, Delacombe and Ballarat North.
Works are funded as part of the Victorian Government's Ballarat Base Hospital redevelopment.
Powercor's Head of Major Project Marcus Olive said the upgrade would provide major benefits to the hospital and the local community.
"As well as supporting a larger hospital, the works involve upgrading a back-up line from a separate zone substation, which means the hospital will be able to run at full capacity even if a major outage occurs on one part of the network," Mr Olive said.
"The upgrade will also strengthen the network for homes and businesses in central Ballarat, improving reliability for more than 26,000 customers.
"By increasing the local capacity of the network, we are ensuring our network continues to grow and support the rise in electrification across the energy sector, as more customers invest in solar, electric vehicles and other electric items."
While all efforts are being made to minimise disruptions to customers, some planned power outages, tree trimming, and local road and footpath closures will need to take place.
"We'll provide plenty of notice ahead of any planned power outages so customers can make alternate arrangements on those days," Mr Olive said.
"We're planning works for weekends, where we can, to avoid impacts to the range of busy medical services operating in the area during the week.
"There will also be some impacts to local streets and footpaths as works take place, and we'll be taking extra care to reinstate all bluestone guttering as part of our program."
The Ballarat Network Upgrade will take place in stages to further minimise disruptions to local residents and businesses, with stage one expected to be complete by June and a second stage planned for 2024.
For more information on the Powercor electricity upgrade, visit Major projects | CitiPower & Powercor
For more information on the Ballarat Base Hospital redevelopment, visit www.vhba.vic.gov.au/ballarat-base-hospital