The local team of electricity distributor Powercor has moved into a new Shepparton depot which provides a more modern and improved work hub for their support and service to homes and businesses in the region.
The $10 million development at 60 Doyles Road replaces the former Wheeler Street depot, which was built in 1966, and provides more operational facilities and space for future growth.
Where possible, Powercor used local building supplies and tradespeople, including carpenters, plumbers, electricians, flooring contractors, and painters, to complete the 11-month construction project.
The Shepparton depot is an important regional hub for Powercor operations throughout the Goulburn and Murray Valleys, with local crews responding daily to the needs of customers in the growing community.
In 2019 alone, Powercor crews from Shepparton conducted 432 new connections, 262 alterations to a connection, 109 service pit installations, and constructed new underground electricity infrastructure for 16 new housing estates. Crews also responded to more than 1,500 network faults for a range of reasons including extreme weather events, animals and vehicle collisions.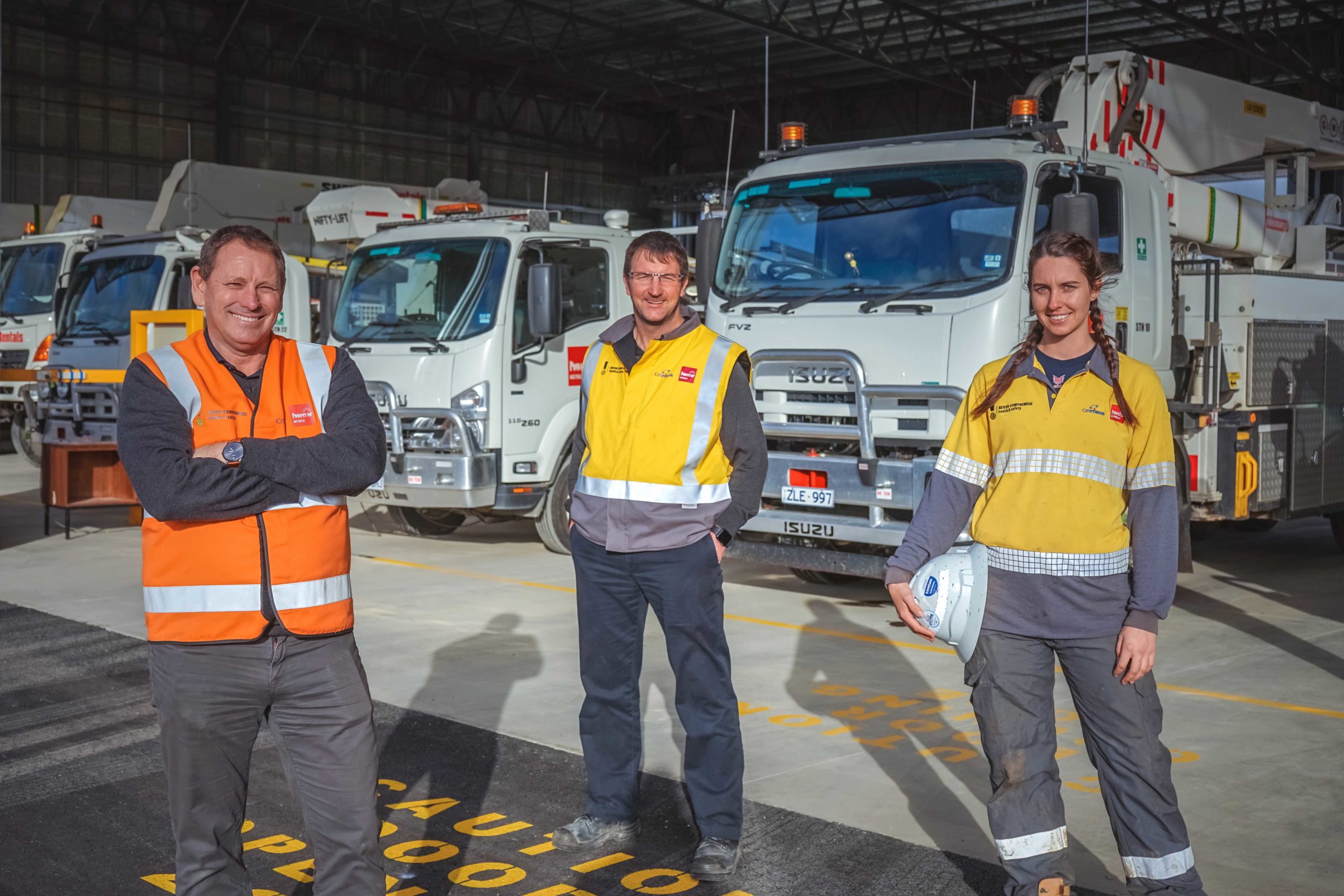 Northern Region Field Operations Manager Ross Hammer said the new depot meant all of Powercor's local service and operational functions would now be under the one roof.
"This is a significant investment in our community and demonstrates our commitment to supporting our customers," Mr Hammer said.
"Our local depots like Shepparton allow us to manage and respond to faults quickly and effectively.
"We had well and truly outgrown Wheeler Street, we had different groups in different buildings and we didn't have a lot of room to park our trucks.
"Now we've got everyone together, we've got all of our trucks under cover and we've got plenty of room for equipment and cabling."
Mr Hammer said the new space at Shepparton allows for the expansion of operations, with room for the 50 current workforce and a potential 25 per cent increase in equipment and personnel in the future.
"Our teams are part of the Shepparton community so it's important we have the room and space we need to best serve our customers."
Crews and employees at the depot support customers in Shepparton, Murchison, Tatura, Dookie, Mooroopna, Kyabram, Tongala, Rushworth and the surrounding region.
In the Greater Shepparton City Council region alone, employees at the Shepparton depot operate and maintain 22,684 poles, 2,621 kilometres of powerlines and 4,304 distribution transformers that deliver power to more than 33,550 Powercor customers.