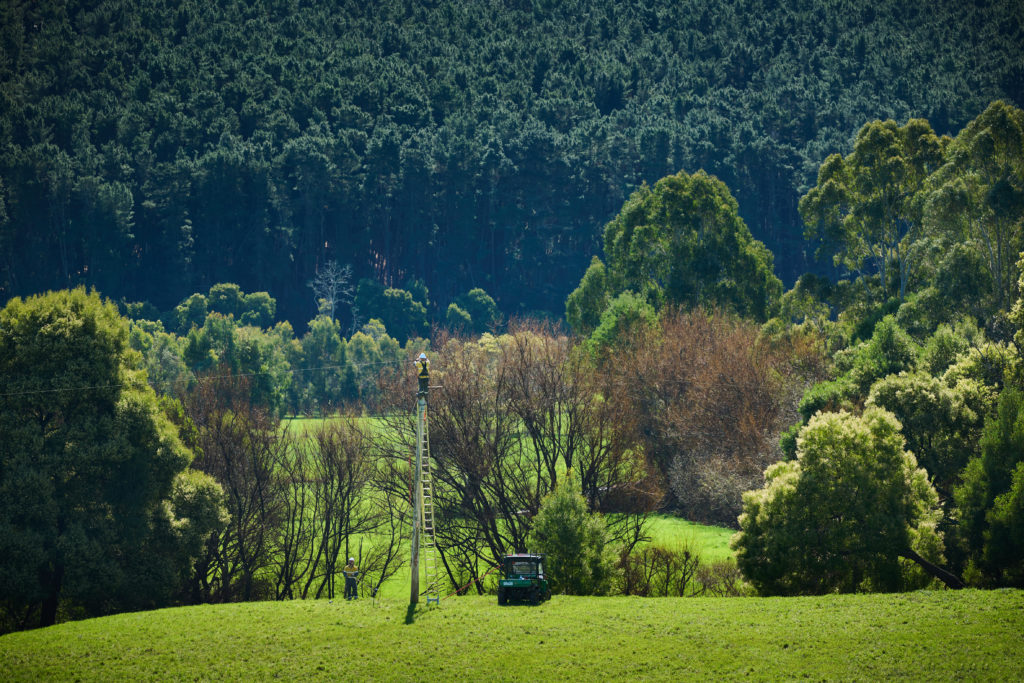 Powercor has completed one of the largest packages of works in the Otways region in years, as part of its year-round maintenance of the electricity network across western Victoria.
The works this week have strengthened the local network ahead of summer and will support the reliability and resilience of poles and wires in what is one of the most remote places in the entire network.
More than 30 crew members from three depots – Colac, Ballarat, and Warrnambool – joined forces to complete the works, which included pole changes, transformer replacements, fuses and insulator upgrades, as well as cross arm replacements.
Colac Construction Project Leader Jack Horner said the Otways blitz was a critical part of how Powercor's teams were getting the network ready for the hotter months.
"This area has a lot of places that are really challenging to get equipment into, so we used tracked vehicles and resorted to a lot of ladder work because we were unable to get our normal work platform vehicles in," Mr Horner said.
"This was all about great teamwork. I thank all the crews who made it possible to get this large scope of work done safely and quickly for Otways communities."
Powercor's ongoing works program includes asset maintenance across central, northern, and western Victoria, covering inspection and upgrade programs for around two thirds of the state.
This is on top of Powercor's vegetation inspection and management program, where hundreds of thousands of tree branches are cut back from powerlines each year.
For more information on how Powercor keeps the network safe and reliable, visit powercor.com.au