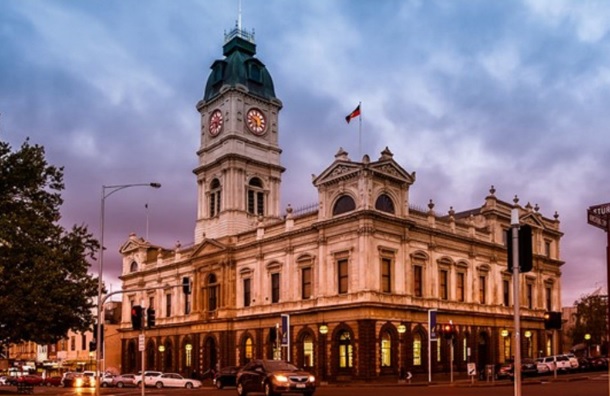 Powercor representatives met with the Ballarat City Council yesterday to provide an update on proposed new infrastructure as part of a major works program to power the future growth and electrification of Ballarat.
Powercor Head of Major Projects Marcus Olive said current concerns about power reliability for some Ballarat customers had spurred planning for additional infrastructure to improve power supplies as the city grows.
Since 2016, Powercor has recorded around 1,500 commercial and 10,000 residential new customer connections in Ballarat, with over 8 kilometres square of new urban residential development, and a 12% increase in the electricity consumed.  During this same period, investments in bushfire safety devices called Rapid Earth Fault Current Limiters, have changed the experience for Powercor customers when there is a power outage on some powerlines.
"We are committed to keeping high standards of reliability in the community," Mr Olive said.
"New infrastructure is needed to achieve this while also supporting population growth, economic development and trends to electrify homes, businesses and transport."
The most urgent priority is for a new zone substation that will increase the amount of power available for Ballarat communities. A zone substation takes power from higher voltage, 66 kilovolt powerlines and transforms the voltage to 22 kilovolts which is the level required to be distributed locally to homes and most businesses.
At the moment, Ballarat is serviced by two zone substations in Wendouree and Delacombe which support a combined total of almost 80,000 customers ranging from homes and hospitals to major food and manufacturing industries.
Mr Olive said these long serving zone substations are reaching their capacity.  The Australian Energy Regulator has approved an investment of $26 million for a new zone substation by 2026.
"Having a new zone substation will allow us to support Ballarat's growth and provide options for shifting electricity around the network if power supplies are affected by an outage or extreme weather," he said.
"We have been investigating all options for the location of the new zone substation.  Noise, water and other technical studies are currently being finalised to inform the decision about the location.  These studies are important to ensuring the infrastructure is designed and delivered in a way that is sensitive to any surrounding communities."
An announcement about the location for a new zone substation will be made this year.
One of the locations under consideration is in York Street, Ballarat East, which is a site owned by Powercor and zoned for electrical infrastructure since the early 1970s.
Mr Olive said engagement with neighbours of this site in March has been influential.
"The feedback from residents in this community is much appreciated and we acknowledge the petition recently submitted to Council," Mr Olive said. "I can assure the community that all of their feedback is being considered in our planning."
Powercor owns and operates 59 zone substations across the western Victoria region. They are typically located as close as possible to where the electricity is consumed in order to support power reliability while also managing voltage levels as the electricity is distributed through powerlines.
As a result, many are located in residential communities including in Geelong, Warrnambool, Bendigo, Werribee, Sunshine, Melton, Laverton, Waurn Ponds and Torquay.
Powercor delivers electricity which is 99.97% reliable meaning on average, customers experienced 121 minutes off supply in the 2022 financial year.  Some customers within Ballarat however, experienced greater than average outages, particularly over the bushfire season when network safety devices are at heightened sensitivity to guard against the risk of fires started by electrical assets.
As a fully regulated network, Powercor's proposed investments, pricing plans and rate of return are approved by the Australian Energy Regulator every five years and this determines the revenue able to be recovered from customers. The current regulatory period spans from July 2021 to June 2026.