Demand for action on issues such as carbon emissions reduction and climate change are the top reasons why both urban and regional communities are calling for neighbourhood batteries as part of their electricity distribution networks.
The findings were revealed by a novel study into the feasibility of neighbourhood batteries for local energy storage undertaken by distribution network, Powercor as well as CitiPower, United Energy and 12 community-based partners, with a major funding contribution by the Victorian Government's Neighbourhood Battery Initiative.
The Electric Avenue Feasibility Study scanned regions across 65% of Victoria to identify 30 preferred locations for neighbourhood batteries and in the process, identified insights into their location, design and planning that can benefit future projects.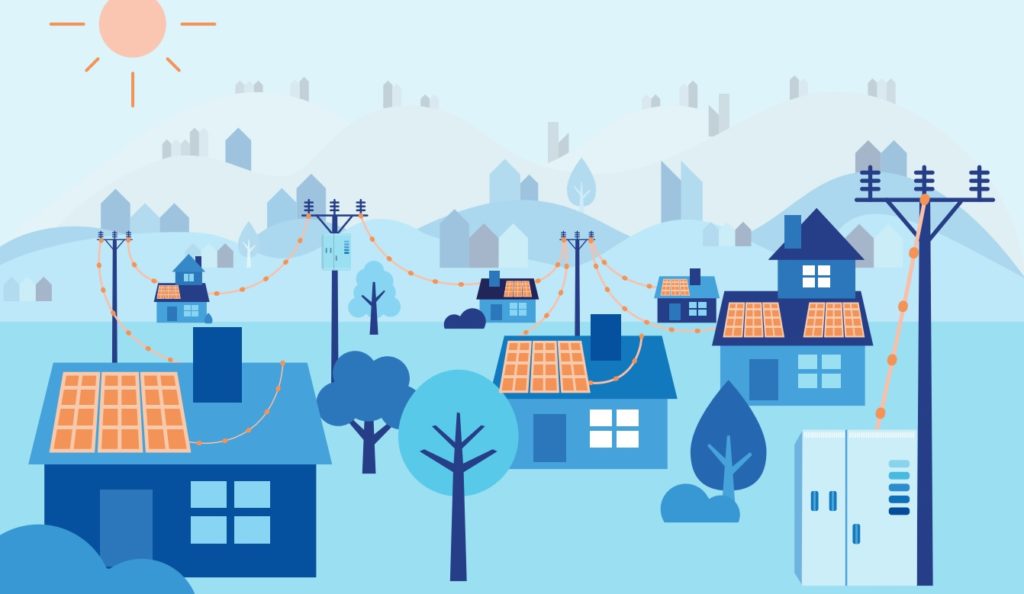 Powercor Head of Network Strategy and Non-Network Solutions, Greg Hannan, said that while emissions reduction is the priority for communities, the business case for batteries is driven more by enabling greater volumes of renewable energy to be distributed or supporting electricity networks to manage peak demand.
"Power sourced from renewables is more plentiful in the middle of the day but our customers' energy demand is still highest later in the afternoon and evening.  Batteries can perform a critical role in storing renewable energy until it is needed," Mr Hannan said.
"A key outcome of the study though, was the realisation that more needs to be done to define how neighbourhood batteries contribute to reducing carbon emissions and by how much."
Mr Hannan said all partners have committed to continuing to work together to assess opportunities for how neighbourhood batteries distributed across the state can support Victoria's emissions reduction targets.
The feasibility study found scope for a range of battery projects with different objectives and owned by either networks, communities, local government or other energy market participants.
"The reality is with the scale and speed of the transformation towards a clean energy future, all of these types of neighbourhood battery projects are needed," Mr Hannan said.
"They perform a distinct function within a localised community which is quite different to the role of either household batteries or big batteries supplying larger populations, but certainly complementary."

The study found the chief benefits anticipated from neighbourhood batteries are in helping to enable and keep locally generated solar energy local, supporting high power reliability, generating income from wholesale energy trading or contributing to energy resilience.
Of the 30 preferred locations for neighbourhood batteries identified, 17 have the potential to be feasible based on their ability to address electricity distribution constraints and service more than 6,000 customers. Study partners identified 13 sites that could support community objectives.
The study has provided a solid foundation and framework for further detailed scoping and community engagement in relation to individual projects or groups of sites.
Neighbourhood batteries are connected directly to the low voltage electricity distribution network and range in size from 30 kilowatts to 5 megawatt capacity.  They are charged by either electricity sourced from large-scale generation or from local rooftop solar exports. They provide benefits to a defined local community that is directly serviced by the section of the network where the battery is located.
Mr Hannan said it is all about helping people to share power in their local communities.
"The different constructs for neighbourhood batteries really are as unique as the neighbourhoods they serve," he said.
"The participation of electricity distribution networks is something they will all have in common.  By facilitating the power flowing in and out of batteries, networks can sustain high electricity reliability, manage voltage and network stability while also seamlessly integrating all forms of distributed energy."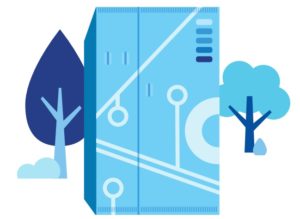 Powercor is currently developing a neighbourhood battery at Tarneit, also supported by the Victorian Government's Neighbourhood Battery Initiative.  Study partner, CitiPower was also a partner of the Yarra Energy Foundation's community battery project which unveiled its first installation in Fitzroy North in June.  United Energy is currently rolling out 40 pole-top batteries across Melbourne's south-east and the Mornington Peninsula.
Powercor acknowledges the collaboration of all study partners:
Apollo Bay Chamber of Commerce
Bayside City Council
Bendigo Sustainability Group
City of Melbourne
Eastern Alliance for Greenhouse Action
Geelong Sustainability
Hobsons Bay City Council
Macedon Ranges Sustainability Group
Manningham City Council
Moreland City Council
Mornington Peninsula Shire
Southern Otways Sustainable
CitiPower
United Energy
END
For further information: