Preparation work is well progressed on flood mitigation activities at key critical sites across parts of central, north and north-west Victoria.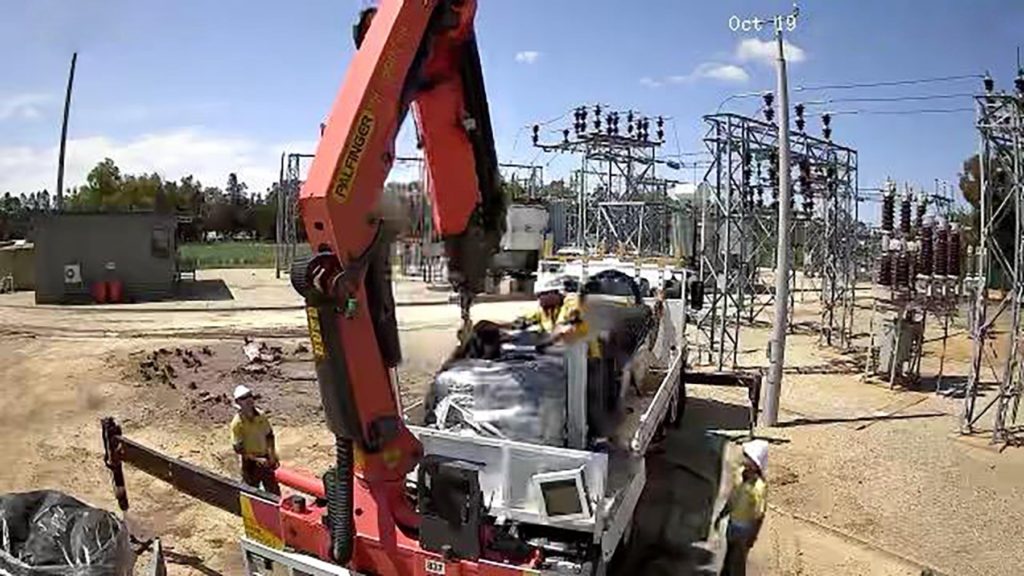 As flood waters continue to move west and further rain is predicted in parts of Victoria, Powercor is taking steps to monitor and conduct work to protect critical sites. These sites include Cohuna, Red Cliffs, Wemen, Cobram East, Castlemaine, Eaglehawk, Kerang and Boundary Bend.
Work at sites include sandbagging, lifting critical assets to high ground and installing pumps. Work is either complete or nearing completion at each site.
A crew and generators have been deployed to Kerang to assist in responding to faults, if required.
Generators are also being located at other strategic locations in our network to use if flood water does impact power supply.
We are continuing to work closely with emergency agencies and authorities to monitor rising water levels and to keep the community updated.
While there is no immediate threat to power supply in those areas, we do encourage all customers to remain prepared for potential outages should flood waters impact power assets.
For advice on preparing for outages, visit www.powercor.com.au/power-outages-and-faults/prepare-for-power-outages/
Advice on returning to properties
The combination of electricity and water is very dangerous, so it's essential this is done safely.
As flood levels recede in some areas, we are urging residents who are beginning to return to their homes to follow a few simple steps.
For customers returning to their properties after flooding we advise:
Proceed with caution – don't assume your power is disconnected and do not try to operate any electrical appliances if there has been flood damage.
Get a Registered Electrical Contractor to check your appliances and switchboard to confirm they are safe to use.
If you've been disconnected by us, then your Registered Electrical Contractor will need to provide us with a certificate of electrical safety following their inspection. We'll reconnect the service remotely.
Advice on what to do if you are impacted by flooding is available here
Mooroopna Zone Substation restoration program
Water levels at the Mooroopna Zone Substation have now receded to a level that has allowed our crews to safely access the site.
Yesterday, with the support of the local CFA brigade, Powercor crews and contractors pumped the majority of water from the Mooroopna Zone Substation site.
Today our team has started inspecting and assessing the zone substation assets to determine what repair work may need to occur over coming days to allow us to safely re-energise the site.
The process to re-energise the site will occur only once we have determined it is safe to do so. All customers connected to the substation are being supplied power via neighbouring zone substation.
The temporary way we have provided supply to our customers in the region remains stable and, subject to any adverse weather, we expect this to continue.
Power outages and asset inspections
There are currently no major power outages within the flood region.
However, due to the current set up of the network, customers may be at a higher-than-usual risk of outages.
If faults do occur, our response may be longer than usual due to limited road access and flooding.
Over coming days, our crews will be inspecting electricity assets across flood-affected regions as water levels recede.
If assets are damaged and need repairing, we may need to turn off power to some customers to allow our crews to safely conduct this work.
We will endeavour to inform customers ahead of this work via SMS or our websites, however there may be times we need to turn off supply off supply immediately due to a safety risk.
We encourage all customers to be prepared for potential outages and know what to do if your power does go out.
We thank our customers for their understanding as we conduct this critical work.
There may be some single premise faults in the area. If customers within the region are still without power, please contact Powercor on 13 24 12.
END