Powercor has now restored power to all customers within Mooroopna, Shepparton and the surrounding region.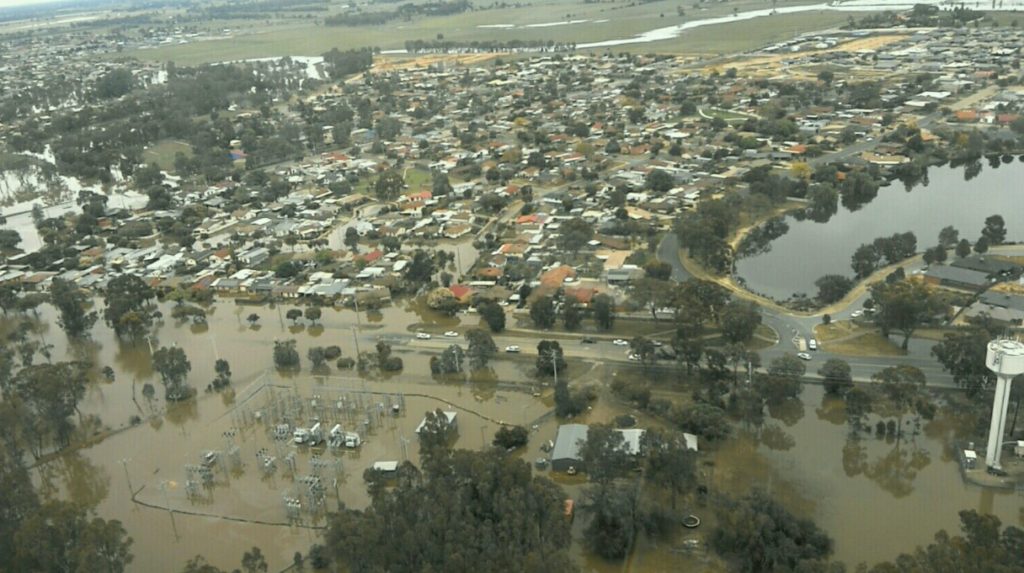 By switching homes and businesses to other parts of the network, and building new sections of infrastructure to bring supply across from neighbouring zone sub-stations, Powercor has been able to return supply to more than 5900 homes and businesses.
The outage was in response to significant flooding at the Mooroopna Zone Substation, which was de-energised to minimise the safety risk to the community and reduce the potential for long-term damage to infrastructure.
There may be some single premise faults in the area. If customers within the region are still without power, please contact Powercor on 13 24 12.
With power now restored to these areas, if residents do see a fallen power line, please stay well away from it, consider it live and report it immediately to us on 13 24 12.
We have also lifted restrictions on energy usage in the area.
However, due to the current set up of the network, customers may be at a higher-than-usual risk of outages. If faults do occur, our response may be longer than usual due to limited road access and flooding. We encourage all customers to be prepared for potential outages and know what to do if your power does go out.
Thank you to our customers affected by the outages for their patience over the past few days. We have received overwhelming support and understanding from so many people during what is such a difficult time for the whole community.
This restoration work has been made possible through the assistance of the SES and ADF, as well as the Bendigo and Shepparton incident control centres.
We will continue working closely with all emergency service authorities during the response and recovery efforts.
Preparation work continues
As flood waters continue to move west and further rain is predicted in parts of Victoria, Powercor is taking steps to monitor and conduct work to protect critical sites. These sites include Cohuna, Red Cliffs, Wemen, Cobram East, Castlemaine, Eaglehawk, Kerang and Boundary Bend.
Work at sites vary and include sandbagging, lifting critical assets to high ground and installing pumps.
While there is no immediate threat to power supply in those areas, we do encourage all customers to remain prepared for potential outages should flood waters impact power assets.
For advice on preparing for outages, visit www.powercor.com.au/power-outages-and-faults/prepare-for-power-outages/
On-the-ground assistance
In support of other flood affected areas, our Mobile Emergency Response Vehicle (MERV) will be based at the relief centre at the Bendigo Showgrounds today to provide local residents updates about electricity supplies and charging points for mobile devices.
Tomorrow (20 October), MERV will be attending the Shepparton Relief Centre at the Shepparton Showgrounds.
Advice on returning to properties
We understand getting the power turned back on as soon as possible is a priority. However, the combination of electricity and water is very dangerous, so it's essential this is done safely.
For customers returning to their properties after flooding we advise:
Proceed with caution – don't assume your power is disconnected and do not try to operate any electrical appliances if there has been flood damage.
Get a Registered Electrical Contractor to check your appliances and switchboard to confirm they are safe to use.
If you've been disconnected by us, then your Registered Electrical Contractor will need to provide us with a certificate of electrical safety following their inspection.  We'll reconnect the service remotely.
Advice on what to do if you are impacted by flooding is available here   
END 
For media inquiries, please contact (03) 9683 4342.