We're building more capacity in the local network to support the exciting growth of vibrant education, residential and commercial developments in the neighbourhood.
The project
We are installing approximately 1.3 kilometres of new underground cables with the capacity to meet current and future electricity demand in Collingwood and the surrounding area.
The construction works will begin from the Collingwood Zone Substation on Langdridge Street, connecting new commercial and residential developments along the planned route. The second stage of works will connect the new Australian Catholic University site on Victoria Parade. We anticipate the project to be completed by October 2021.
For all the latest updates, download our community notification under the 'Documents and Resources' section on this page.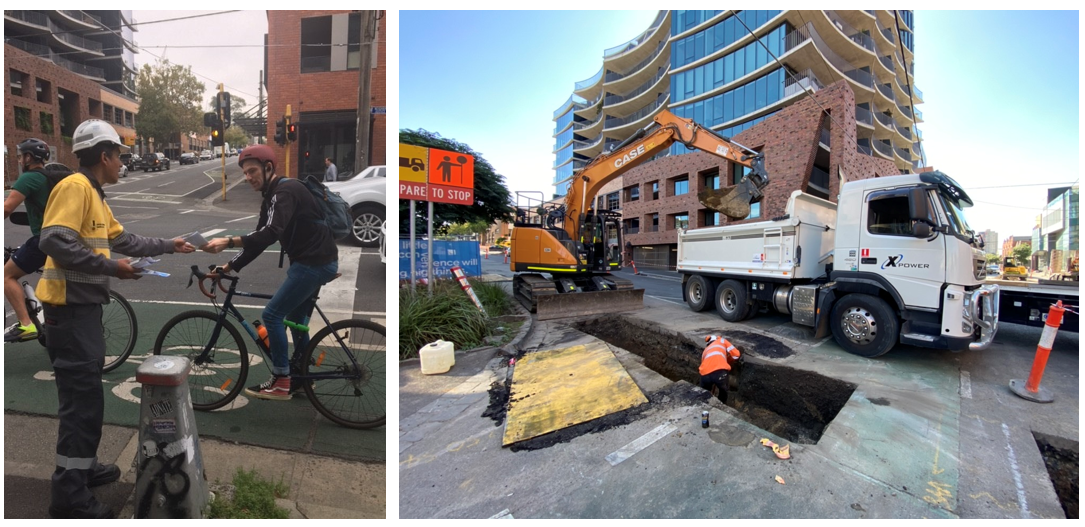 Left image: Our crews engaging with cyclists to help raise awareness in the community.
Right image: Trenching works at the corner of Wellington Street and Derby Street.