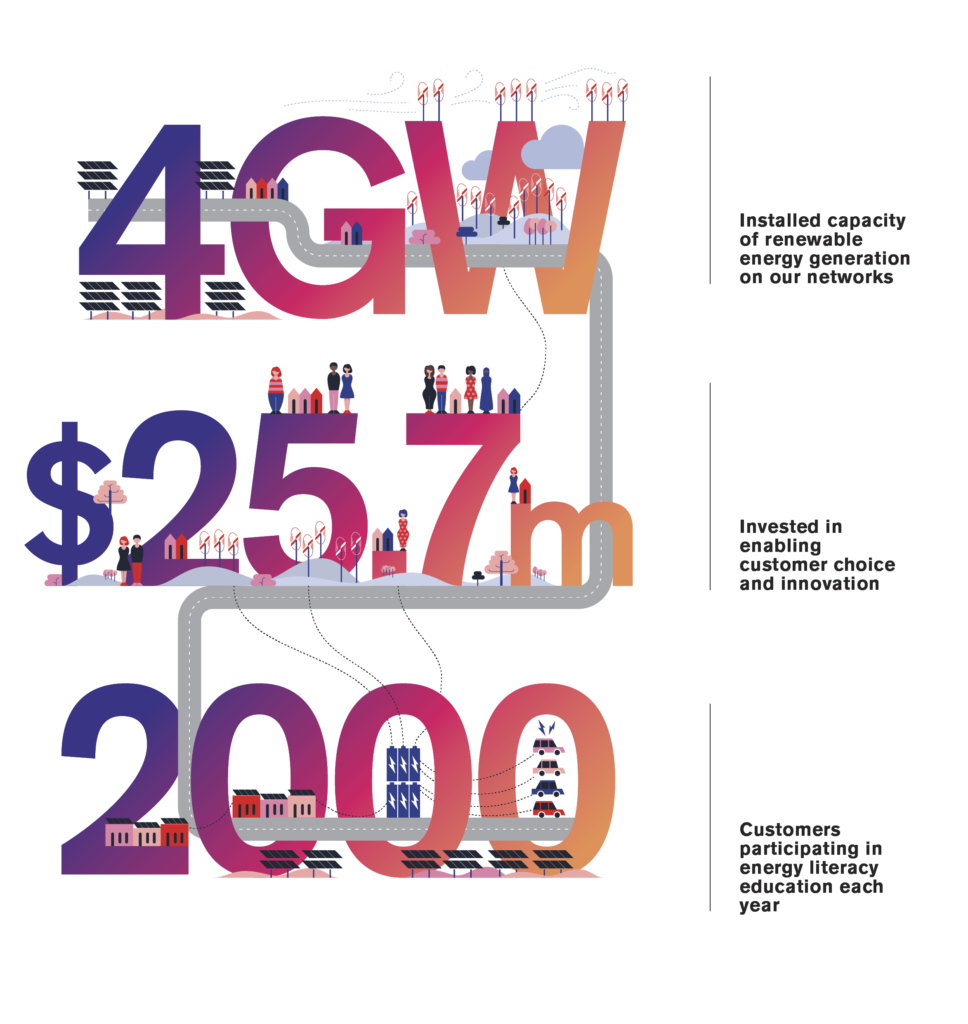 Emerging products and technology are offering new choices for all customers – residential, commercial and industrial – in how they generate, store, use and sell energy. This has a significant influence on how we plan and manage our network operations.
The rapid increase in the proportion of customers with rooftop solar systems remains the dominant trend as customers seek to lower electricity bills, have greater energy independence and help the environment.
The emerging uptake of new energy efficient appliances, energy storage options, electric vehicles and community-based energy projects, as well as government strategies to promote greater electrification of homes, fleets and industries, are all impacting on the supply and demand for electricity on our networks.
To ensure the opportunities arising from this are fairly and equitably accessible to all customers, we support programs to build the energy literacy of customers, including those who are either financially or culturally vulnerable.
As part of our strategic drive to build a network for the future that enables these customer choices, we are investing in industry leading technology and innovation.
This includes unique community-battery trials, the use of drones for aerial asset inspections, new forms of covered conductors for use in harsh conditions, and Rapid Earth Fault Current Limiters (REFCLs) that form a safety switch for high bushfire risk areas.
We are also investing in technology and data management systems to support our expanding role as Distribution System Operators within the National Electricity Market.
From an operational perspective, our businesses also demonstrate the value of being customer and community minded by respecting the safety and interests of local communities including the First People of our land, and maximising our economic contributions through local procurement, employment and training.